Are you thinking about divorce?
Sometimes divorce is your only remaining option in a marriage that isn't working.
If so, you and your family need the cost-effective advice and counsel of a skilled and knowledgeable attorney. Liliana Guarino is a family law attorney in solo practice – a divorce attorney in Weston Florida.
Liliana is a compassionate lawyer that understands the emotional trauma that divorce may cause.
She understands that you don't want to tell your story to a lawyer, an associate, and a law clerk over and over again. You will never be shuffled to another associate, and your information is handled with the utmost discretion.
What makes this divorce attorney in Weston Florida the right choice?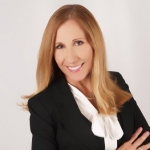 Liliana listens to your issues and communicates with you in plain English – or plain Spanish. She will assess your situation and provide the legal expertise and straightforward advice you need to make the best decisions for you and your loved ones.
Perhaps you need a simple, uncontested divorce and have very few issues. Liliana will walk through every detail to ensure your complete understanding.
In some cases, parties don't agree, and life disruption can't be avoided. Liliana will vigorously pursue a settlement on your behalf, and will skillfully go head-to-head with complex litigation when required.
In divorce there is no one-size-fits-all. Liliana tailors solutions based on protecting the future for you and your loved ones. Easy or complex or anything in between, Liliana is a strong advocate for you and passionate about achieving success as you define it.
If you are seeking a divorce attorney in Weston Florida that will represent you with compassion and vigor, look no further. Contact Liliana at (954) 389-3337 to schedule your no cost, no-obligation initial consultation today.
Do you and your spouse agree that working together is the best way to dissolve your marriage?
If yes, Liliana's Certified Family Mediation Service is a cost-effective option to explore.
At-A-Glance
Name
Website
Title
Address
1730 Main Street Suite 228

,


Weston, FL

,

USA

,

33326